Good evening readers and welcome new subscribers !
We all know that the healthcare industry has numbers and statistic that are incomprehensible; and after recent attention from the presidential administration, we wanted to bring you a sub penny company that in a sector worth billions . The best part is that this company is trading for just .006 per share !
Our new sub penny alert is:
UYMG - Unity Management Group
UYMG is trading at just .006
UYMG trades on the Pink Sheets Current Information tier.
UYMG has been quiet lately and a spark of interest may be all these ticker needs to heat up
UYMG is a is a healthcare company containing a Medical, Vision and Dental discount plan, PPO network, and HMO, based in Nevada, and looking to expand nationwide. UYMG is NOT an insurance company. Members save on services, and pay their health care bills themselves. UYMG offers savings of 20-40% on medical and dental care and 40-60% on drugs and lab services.
Just how big of a market is 
UYMG
 catering to ? In 2009, the United States federal, state and local governments, corporations and individuals, together spent 
$2.5T
, or about $8,047 per person on health care ! This amount represented 17.3% of the GDP. You can read more about these figures 
here
.
Here's a screenshot of their rates and current offerings:

Unity Business Services:
UYMG is also involved in providing business services to companies in need. We all know that the economy is not in its greatest shape right now, so these services could be very beneficial to a company when things starts to go downhill. From their website:
"Unity Business Services is a full service management company ,offering practice management, billing, staffing, contracting, licensing, credentialing, accounting, and Terrific solutions for Practice start ups or new practices. Along with Marketing, HIPPA compliance, and consulting for physicians, and hospitals. UHCSI can take the "wasted time" out of your day by not only providing billing and reimbursement Services, but by establishing policies and procedures designed for your specialties that streamline operations. We have the sustainable materials, proven results, resources and energy to make your practice effective with profitable outcomes!"
They specialize in
Practice Startup
Business Management
Consulting Services
Billing and Collections Management
Accounts Receivable Management
Managed Care Contract Review
Coding
Payer Credentialing
HR Management and Consultation
Cost Containment Recommendations
Strategic Planning
Physician Governance
October 2010 Acquisition of MCC:
UYMG also operates its subsidiary – Metropolitan Computing Corporation, which it finalized acquisition of on October 27, 2010. You can visit the company website here: http://www.mcc-online.com/
Headquartered in East Hanover, New Jersey, MCC /Legacy a 25 year old company was founded in 1985 to design, engineer, market, and service instrumentation equipment and software systems for increased efficiency within the pharmaceutical industry. The company continues to serve those various markets segments in need of instrumentation and data acquisition systems for pharmaceutical solid dosage, R&D, scale up (clinical Batch) and production.
MCC Clientele: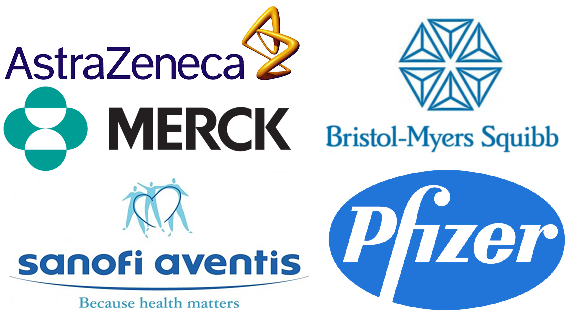 Recent news from UYMG:
Unity Management Group Subsidiary Announces Maintenance Contract on its Presster Tablet Press Installed at Merck-Schering-Plough
July 18, 2011 - Unity Management Group, Inc. announced its wholly owned subsidiary Metropolitan Computing Corporation (or MCC) has received $50,000 in new, annual business awards as result of a maintenance contract request. The maintenance contract request is on MCC's Patented Presster Tablet Press installed at Merck-Schering-Plough. The Company has invested in the development of its Patented Presster Tablet Press as a means to serve its large pharmaceutical customers with industry-leading technologies.
The MCC Presster Tablet Press is a linear tablet press used for research and development at large pharmaceutical companies. The Presster is patented, completely manufactured by MCC, and sells for $345,000.00 each unit.
Read the full press release 
here
.
Unity Management Group, MCC Receives Authorization for Second Purchase Order From Bristol Meyers Squibb
July 5, 2011 - Unity Management Group, Inc. Metropolitan Computing Corporation has received authorization for a second purchase order to come in this week from Bristol Meyers Squibb, BMS Pharmaceuticals LTD., one of the largest pharmaceutical companies ,for $108,000.00 . MCC completed installation on the first order from Bristol Meyers Squibb UK, with successful results, using their complete instrumentation and calibration services to upgrade preexisting equipment with MCC's proprietary Advanced Instrumentation Monitor technology (AIM).
Read the full press release 
here
.
Add UYMG to your watchlist right now. The last time we alerted UYMG, it ran 252% ! Level 2 quotes will be posted on our Twitter throughout the day.