Penny Stock Rumors iPad 2 Giveaway
Think you're an ACE stock picker? Now you can prove it !
Did we mention the winner gets an iPad 2?
Here's what you need to do:
1 - Enter your email address.
2 - Twitter Handle (if you have one)
4 - Choose your stock and enter the price you think it will be at when the market closes at on Halloween !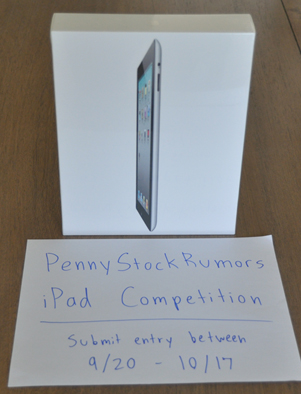 DEADLINE HAS PASSED ! GOOD LUCK TO ALL. MORE DETAILS TO FOLLOW !