Good evening readers and welcome new subscribers !
Tonight we will be introducing an OTC company trading around 18 cents per share. This is one of our higher priced alerts of the summer, so you know there must be something special going on here ! We have been hearing rumors that this company could be on the verge of commencing an extremely large promotional campaign in the coming days or weeks. Not only that, but AVIX also has a pending acquisition that could close any day ! We will be buying shares tomorrow (on the open market of course), and plan to hold for a couple weeks.
AVIX - AVIX Technologies Inc.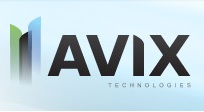 AVIX Technologies, Inc.  is focused on identifying potential acquisitions and joint venture opportunities in various target markets offering leading edge technology in the software industry that will maximize shareholder value and optimize corporate growth.
AVIX Technologies, Inc. recently announced that it has extended a Letter of Intent to acquire 100% of Actus Interactive Software, LLC, a developer of proprietary software for the digital signage industry.
Cornelia Volino, President and CEO of AVIX Technologies, Inc., stated, "The Company has been working closely with ACTUS during the pre Closing period and looks forward to finalizing the acquisition. Management will be providing additional updates and information in the near future."
You can read the full press release here.
Just how big of a deal is this acquisition? Well for starters, Actus has created the world's first hardware and software platform frameworks and suites that are capable of cross platform/multiple device solutions while leveraging the power of local devices and scalability of cloud computing and networking.
Actus Software has developed a suite of products for deployment in the Interactive Kiosk and Digital Signage application category. Some of the features are:
Multi-touch and Active interfaces which convey multi-media information in an attractive and compelling form factors.
Suite of products is intended for broad market
Cloud capable
Delivered over an Internet connection
Updated remotely and simultaneously
Off-line capable
This ALL may be owned by AVIX very soon !
ACTUS, led by Tim Huckaby, CEO was created to capitalize on opportunities unfolding the last 10 years while he was building InterKnowlogy. www.interknowlogy.com   Mr. Huckaby intends to build ACTUS in the same way that he built InterKnowlogy, however with a broader focus of offering large scale production software for various marketplaces, as opposed to custom software development.  This initial focus will be the interactive kiosk and digital display markets which combined, generated more than $2B worldwide in 2009.
ACTUS will leverage the position and credibility that Tim Huckaby enjoys with Microsoft both as a Regional Director, MVP, and as founder/chairman of InterKnowlogy, a highly respected custom software developer, to launch ACTUS and the product line. In this manner, ACTUS will join the Independent Software Vendor community that surrounds Microsoft and delivers products that are complementary and symbiotic to the various Microsoft platforms.
The possibly marketing awareness campaign set up for the coming weeks AND the pending, unique, big-time profit potential acquisition make this one of our favorite companies right now.
To learn more about AVIX, visit their website: http://www.avixt.com
Add AVIX to your watchlist right now !
 Visit our Twitter with over 47,000 other traders at http://twitter.com/pennyst0ckrumor
Disclaimer
Upon receipt of this email, you acknowledge that you have read our Disclaimer. The following image is an abbreviated version