PennyStockRumors.net
Good evening readers and welcome new subscribers. This morning we'd like to introduce a company that is a part of the multi-million dollar mobile application industry. An "app" is similar to a program on a PC, but specifically designed for mobile use. Apps are commonly made to be touch-screen friendly.
According to a report of Chetan Sharma, the global mobile-application industry is estimated to reach $17.5 billion by 2012 !
Our new trade alert is:
MBYL - Mobile Data Corp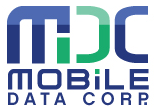 Please visit their website at http://mobiledatacorp.com/
MBYL, currently trading between 7 and 8 cents, trades on the OTCQB. The OTCQB is a market tier for OTC-traded U.S. companies that are registered and reporting with the Securities and Exchange Commission (SEC) or a U.S. banking or insurance regulator.
Based in San Jose, California the company formally changed its to name to Mobile Data Corp and got listed under the symbol of MBYL in OTCBB in January 2010. Mobile Data Corp. (OTC: MBYL) operates as an independent software development company whose mandate is to provide solutions for telecommunications and computer convergence. Its technology is a software application that would run in the background and would collect and transmit location data to a server. The company was formerly known as Endeavor Explorations Inc. and changed its name to Mobile Data Corp. in January 2010. Mobile Data Corp. is based in San Jose, California.
The company has recently developed a child safety parental monitoring software application system which will be initially used by Research in Motion's (RIM) product line of smart phones including Blackberry. MBYL's new product 'MDC-KidTracker' is software which makes parents aware about the exact location of their children's Smart Phone. With this new technology the parents can know the exact location of their children.
Mobile Data Corp now has their product MDC-KidTracker available for download which has the ability to track the whereabouts of the BlackBerry smartphone and provides up to the minute reporting of current location and recent location data points.  Which is great for monitoring kids, especially if they ever go missing.
Mobile Data Corp has also incorporated many critical features and data points in their new application 'MDC-KidTracker' such MDC Tracker which allows parents to track the exact location of the their children through their cell phones. The MDC tracker application is based on Global Positioning coordinates.
The software will also update the parents with the time spent on a certain location by cell phone and it will also send an alert through a text message when the cell phone is moving.
The MDC-KidTracker is available through the MDC website, MBYL Website, at a cost of just $4.99 per month. Please visit the product page of their website for further information about the KidTracker.

According to statistics more than 74 percent of US teenagers now use cell phones. In addition to that, one out of three children aged between 8 to 12 years carry cell phones. The technology comes with its advantages and disadvantages. Many parents face the dilemma where their children become victims of cyber stalking by sexual predators. MYBL new software gives parents control over their children activities over the cell phones.
Annotated Chart (enable images to view):
Add MBYL to your watchlist right now ! Level 2 quotes will be posted on our twitter throughout the morning !
Visit our Twitter with over 49,000 other traders at http://twitter.com/pennyst0ckrumor
Disclaimer
Upon receipt of this email, you acknowledge that you have read our Disclaimer. The following image is an abbreviated version :
Category: Featured Plays